THE PROBLEM:
Prior to the Covid-19 pandemic there was a lack of personal finance advice, information, and resources that could be actualized and implemented specifically for veterans. This lack of practical, tailored support left our veteran population facing multiple issues that contributed to financial instability. As we're still navigating the ramifications of the pandemic and experiencing a K-shaped economic recovery; the need for effective personal finance strategies and resources for veterans and transitioning servicemembers — and even more specifically those that are part of critically vulnerable populations such as Black and Latino Americans, women, and those with a disability — that leads toward better financial stability, meets them where they are financially without judgment or shame, and invokes financial confidence, is more prudent than ever.
Since 2005, Military Saves, a program of America Saves, has been a trusted resource to over 400,000 servicemembers, as well as 3,000 organizations and military installations around the world, encouraging better financial stability among service-members and their families by saving successfully, reducing debt, and beginning to build wealth.
While making an impact with active duty servicemembers and their families, there is a evident gap in resources that provide direct outreach and data-proven strategies to the veteran population; with special focus on the most vulnerable which includes those in transition to civilian life or recently transitioned, veterans with a disability, and those that are caretakers.
OUR INTEGRATED SOLUTION:
Partnering with the Association of Military Banks of America, America Saves will develop a new program, Veteran Saves, which is a sister program to Military Saves. The objective of Veteran Saves is to build financial resilience, increased savings, and economic stability in the veteran population through access to tools and resources grounded in behavioral science.
The content and programming that will be created for Veteran Saves will focus on developing easy-to-implement resources, strategies, tips, and solutions that move people to action and ultimately contributes to reducing and/or eradicating key issues taking place in the veteran community including financial stress, debt, homelessness, and the unbanked.
PROGRAM OVERVIEW:
Similar to the Military Saves program, Veteran Saves will be research-based and use the principles of behavioral economics and social marketing to change savings behavior and motivate action, but tailored specifically to the needs of the veteran community that encourages a focus on saving money, reducing debt, and building wealth.
IMPLEMENTATION:
Various strategies will be implemented in order to achieve the desired outcomes of interests. Some of these strategies will include working with the appropriate individuals who manage the delivery of the Transition Assistance Programs (TAP), working with family readiness centers, and working with national-level and local organizations to utilize the Veteran Saves resources and programming. Additionally, we will leverage existing programs from America Saves, the Veterans Benefits Banking Program, and other mission-aligned partners to expand resources that help veterans manage their finances.
THE IMPACT:
The Veteran Saves program will result in increased communication between military financial managers and civilian organizations that offer financial education and financial institutions will be able to increase the marketing of financial products that meet the unique needs of veterans and their families.
Ultimately, the impact of the program will be increased and easily accessible financial education resources that increase the financial stability of the veteran population by giving them tools that support saving effectively, reducing debt, and teaching the foundational building blocks to financial success. Our impact will be multiplied through the creation of an aligned coalition and network of military-affiliated organizations to collaborate with and distribute those resources directly to veterans in their local communities.
Reach out to Veteran Saves at info@militarysaves.org if you have any questions.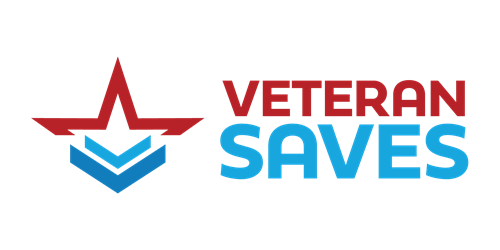 Brought to you by: